hotels and apartments
sport and leisure
localities
information

Your search
Piancavallo and Friulian Dolomites: Hotels, B&B, Residence and holiday apartments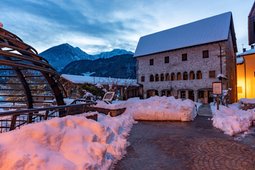 The scattered Hotel Lago di Barcis Dolomiti Friulane is a system of houses situated close to each other, interconnected and operated by a single reception, which is located in Palazzo Centi. The apartments are typical houses equipped with all the necessary amenities.
Baita Rosa is located a short distance from the Baita Tana da l'Ors about 600 meters away from the center of the Monte Prat plateau in the locality of Cjondorar di sopra in the municipality of Forgaria nel Friuli (UD).
Just a few minutes away from the Barcis Lake, an uncontaminated nature and a pure quiet is what this place offers you. The guesthouse Da Fosa has the Park Quality Brand of the Friulian Dolomites Park and is the perfect accommodation for relaxing and unforgettable moments.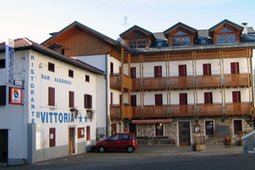 Claut (Piancavallo and Friulian Dolomites)
Hotel Vittoria is located in a quiet and sunny area. A hotel that has well combined the classic style with the comfort of modernity. An elegant and neat environment, characterized by a friendly family atmosphere. The hotel is equipped with Wi-Fi Internet service.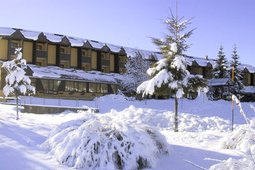 The four-star Hotel Antares stands out for an architectural concept that reflects the values of its surroundings. It is located in a quiet and sunny area near the ice-skating rink, the chair lift and the Nevelandia Park.